OK, so i didn't win the big 2000, or even come in second. But I got an Honorable mention.
I really wasn't expecting to win anything. You should of seen some of these amazing binders.
I am truly honored and touched and the comments that people left me on my zazzle store were all so wonderful.
Ive been under so much stress lately with the munchkins doing their 'special needs' dance, that it has been pretty hard to enjoy the day to day stuff that happens
So, needless to say, this came as a wonderful surprise.
not only that, I sold two of the binders, which is a big push on my ego. (I don't sell too much..lol)
But when i opened my store account....everyone sitting down?....somebody bought 250 thanksgiving cards from me.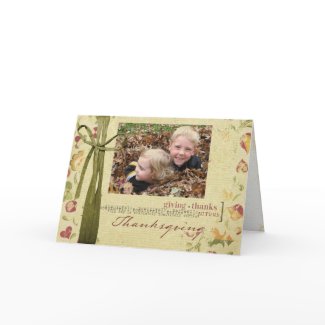 Thanksgiving Photo Card
by
clean_world
Browse
Art Cards
Plus, there was no 'special needs dance' in the house yesterday. Divide and conquer is what we say...lol.
to purchase any of these items, click here