Say it isnt so....It cant be Christmas time yet, Im still putting up my halloween decorations.
well, what can I say, I'm determined to stay ahead of the game, something I usually lack previous years.
So with that said, I have already started creating christmas cards and Christmas gifts.
I also created this Christmas Scrap book
Its a great place to keep all your Christmas memories in one place, weather it be a special card, photograph, special pieces of wrapping paper on that special gift, this binder can be used in many different ways. This scrapbook will be great sitting in front of roaring fire as you reflect on those special memories of Christmas's past.
Plus, Free shipping on your first binder order! Just use this Code: BINDERLAUNCH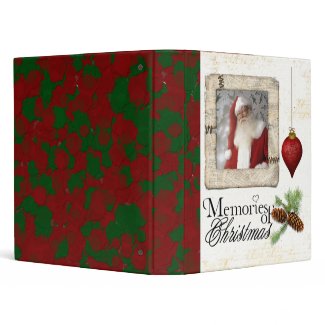 memories of christmas photo album
by
clean_world
Browse other
Art Binders
to purchase any of these items, click here